Remember the early days in your relationship…the joy, the excitement, the longing to be together? 
Yet over time, life can take over, and the fire that fuels your relationship can wane and nearly go out?
Get back on track! Your investment in a private Porsha Principles Relationship  Refresher
will provide a kickstart to getting your relationship back on track.
In three 75-minute sessions with you and your partner, Porsha will:
Overview each of the eight Porsha Principles.

Identify with you the three most critical principles to improve your relationship.
Teach you key strategies to employ in addressing your critical barriers.
Provide you an opportunity to practice the strategies with examples from your relationship.
Have you create an ongoing plan for monitoring and refreshing using resources from the Porsha Principles.
One day private workshop for you and your partner (date and times to be scheduled with you)

The Porsha Principles eBook

The Porsha Principles Couples Tendency Profile
(Register by pressing the "Add to Cart" button above; then click on the Cart icon to check out.)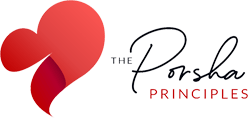 Check Out Our Other Solutions
We believe the universality of the Porsha Principles allows our solutions to be used effectively by couples of all ages, races, and orientations.
The Porsha Principles are now available in nine illuminating and insightful videos. Access them all today!
Attend our highly engaging and interactive one-day virtual workshop filled with opportunities for you and your partner to practice applying the Porsha Principles to overcome challenges in your relationship and reignite your lifelong honeymoon.
This close and intimate intensive is limited to just fifteen couples working up close with Porsha. It's a group learning experience and a mini-vacation to practice the Porsha Principles and revive your lifelong honeymoon – all packed into one.