The Porsha Principles Weekend Retreat
Our exclusive, three-day, in-person weekend relationship retreat offers an uplifting, empowering, and inspiring experience that will guide you and your partner in creating a new vision for your relationship and equip you with the tools and strategies to make your vision a reality!
Your Hosts: Porsha and Michael
An Immersive In-Person Experience Combining a Couple's Workshop Retreat and Mini-Vacation
Lately, you feel that something vital is missing in your relationship, and you are not as happy as you once were. It could be understanding, connection, companionship, intimacy, respect, or love. Well, whatever it is, you've tried to rekindle it; rediscover it. You both have. And yet, you've both been unsuccessful at recreating the magic that you once had. You've tried talking – to each other and friends. But nothing seems to work. Your busy lives and conflicting schedules leave you little room to work on yourselves and your relationship. You're afraid that unless things get better, the two of you could become more and more disconnected. It's past time for a change. Porsha, a licensed marriage and family therapist, and Michael, a certified master facilitator, have designed a three-day, in-person retreat program specially tailored for couples looking to enhance the level of love, intimacy, and connection in their relationship. In this highly interactive program, Porsha and Michael combine their knowledge and expertise to create an informative and engaging experience for you to learn, practice, and master the secrets to a happy and fulfilling relationship. This exclusive experience, limited to just 15 couples, helps partners rediscover each other in a relaxing environment that's free from distractions, chores, and other outside pressures.
This Couple's Weekend Workshop Is for You if You:
Are tired of everyday life getting in the way of your efforts to create a happy, fulfilling relationship
Are not merely trying to save your relationship but looking to transform it into a deeply fulfilling and nurturing source of strength and support for each other
Want timeless principles and strategies to help you overcome everyday challenges in your relationship as they emerge
Desperately need a break from the daily stresses to elevate your relationship to the next level
What This Couple's Weekend Workshop Will Do
Give You an Environment to Focus on Love
Time together is good. But time together learning how to love each other is even better! The various exercises and "intimate moments" will have you and your partner continually reconnecting as you learn. You will walk away with a reminder of how amazing your partner truly is and the joy that the two of you can create together every day.
Give You a Framework That Works…Today and Forever After!
The Porsha Principles Weekend Retreat offers more than quick-fix tips and feel-good ideas. It provides you with actionable tools and strategies which can have an enormous transformative impact when cultivated and applied in your relationship. Leveraging the Porsha Principles can help you to begin turning a struggling relationship into a healthier one, and an already strong relationship into one that enhances the joy and elevates your connection even further.
Throughout the couple's enrichment weekend, you will have the opportunity for direct access to Porsha, to ask your questions, to get her insights, and to gain a deeper understanding of how to apply The Porsha Principles in your relationship.
Give You an Action Plan Personalized For You and Your Partner
Throughout the marriage enrichment weekend the two of you will be building together your Couple's Action Plan, your plan for making The Porsha Principles a center piece in the way you express your love for one another, from how you cultivate intimacy and manage the differences, to the way you resolve disagreements, repair ruptures, and profess, protect and prioritize the relationship. The Couple's Action Plan forms the foundation for how you and your partner will create and sustain your lifelong honeymoon.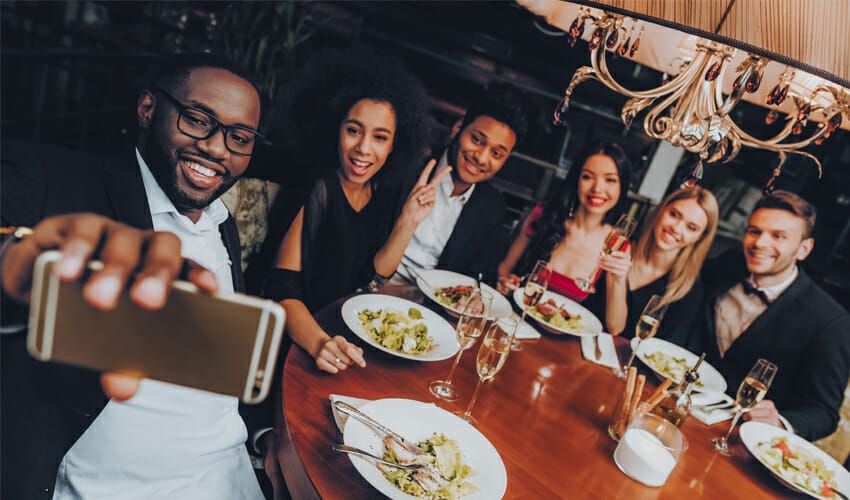 The retreat workshops and activities for Friday, Saturday, and Sunday
The Weekend Retreat Workbook
The Porsha Principles eBook
180-day access to The Porsha Principles On-Demand Video Series
The Principles Assessment (premium version)
The Couples Tendency Profile
Meals and Snacks
Note: Costs for travel and lodging are not included and are your responsibility. When you register with the retreat center, indicate "Porsha Principles" as your group to receive a reservation discount.
Reminder: You Have to Do the Work.
As with the one-day virtual workshop, while Porsha and Michael provide the framework, you and your partner have to do the work.
Set aside the weekend to be with one another.
Be intentional about making arrangements for your children, your work, and all other responsibilities you normally have so you can concentrate on each other.
Do the pre-work to prepare yourselves.
Do each of the exercises during the workshop. Be open, creative, supportive, and vulnerable.
Plan to spend the evening together following the program to begin the relaunch of your lifelong honeymoon.
Commit to and follow your monitoring plan to check-in with one another, celebrate successes, replenish the love pool, and make adjustments where needed.